gallery
Some pictures and videos
Invited talk about grammatical gender and gender. Freie Universität Berlin, Berlin, Germany, 2023.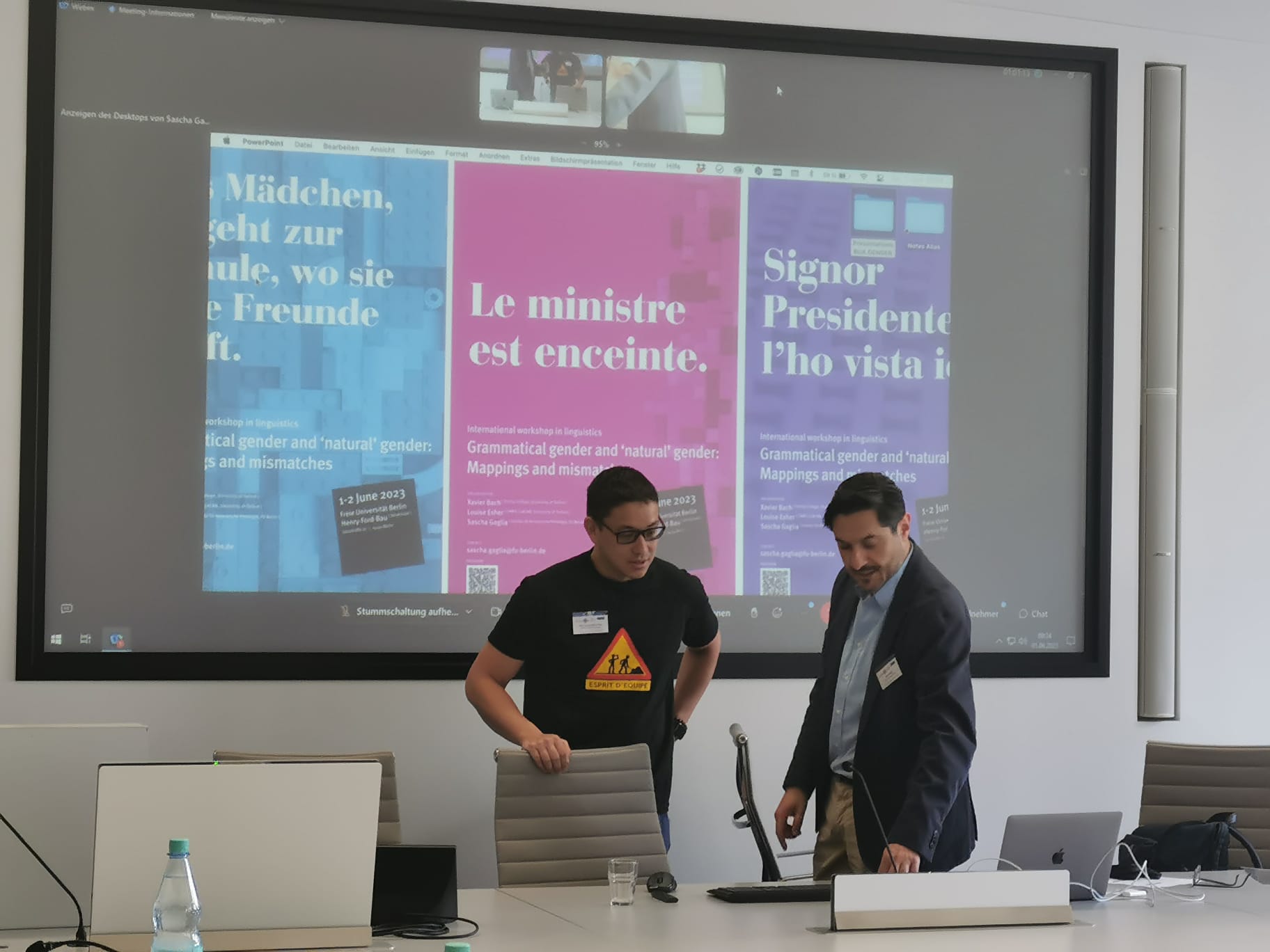 Invited talk about language and technology. TungHai University, Taichung, Taiwan, 2023.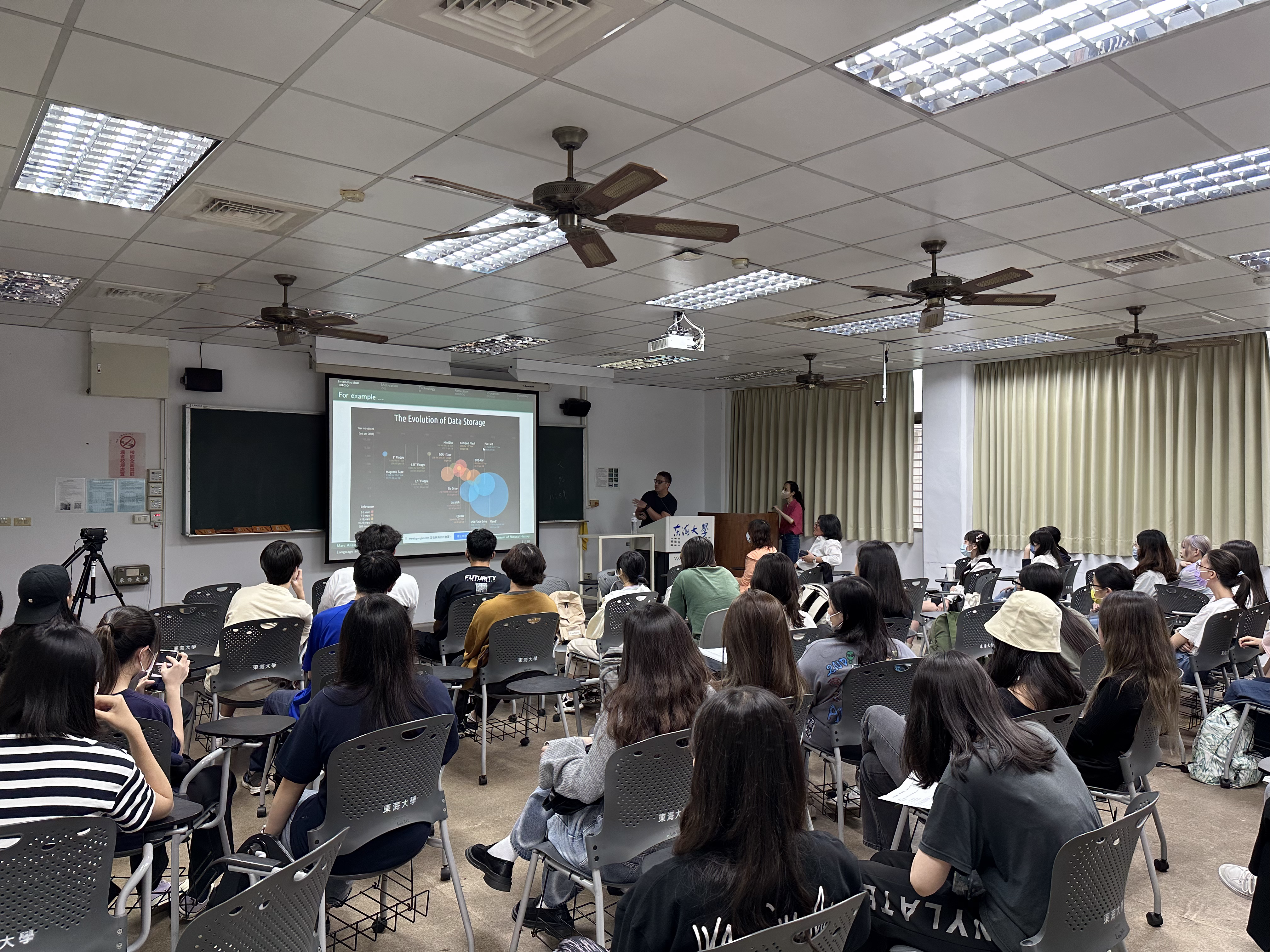 Invited talk about chatGPT and the future of AI. National ChengChi University, Taipei, Taiwan, 2023.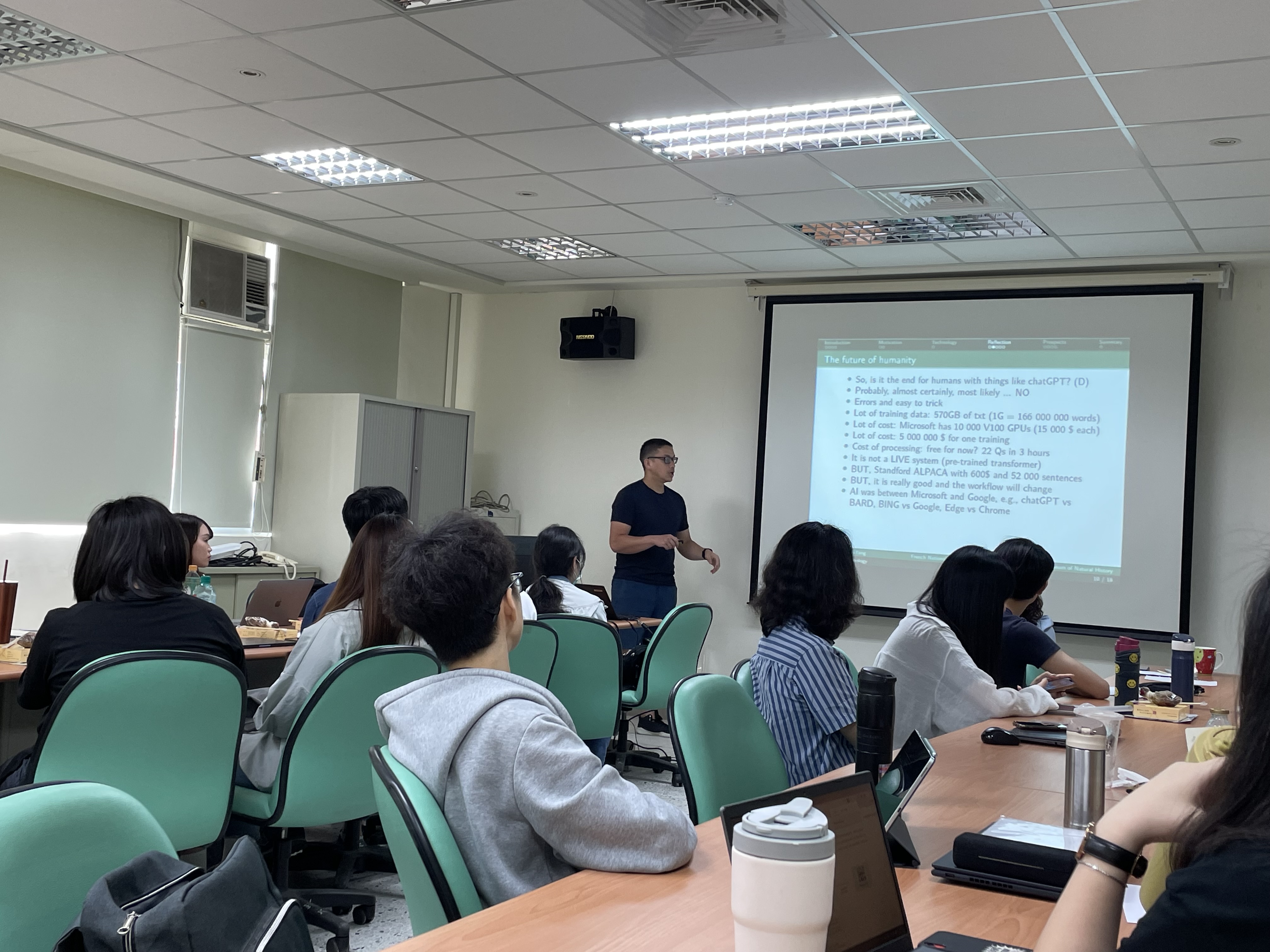 The contribution of collaborative data to linguistic exploration: a matter of phonetic typology. Wikimédia France/ INALCO, 2022.
The Master's Tools Will Never Dismantle the Master's House. Présentation d'un projet structuré d'épicénisation du français pensé comme outil de rupture épistémologique. Conference Qu'est-ce qu'une femme? Maison des Sciences de l'Homme ange-guépin/ Nantes Université, 2022.
Rock climbing in Paris promotion video.
Fête de la Science, CNRS Lyon, France, 2020. Photo credit: Vincent Noclin, University of Lyon.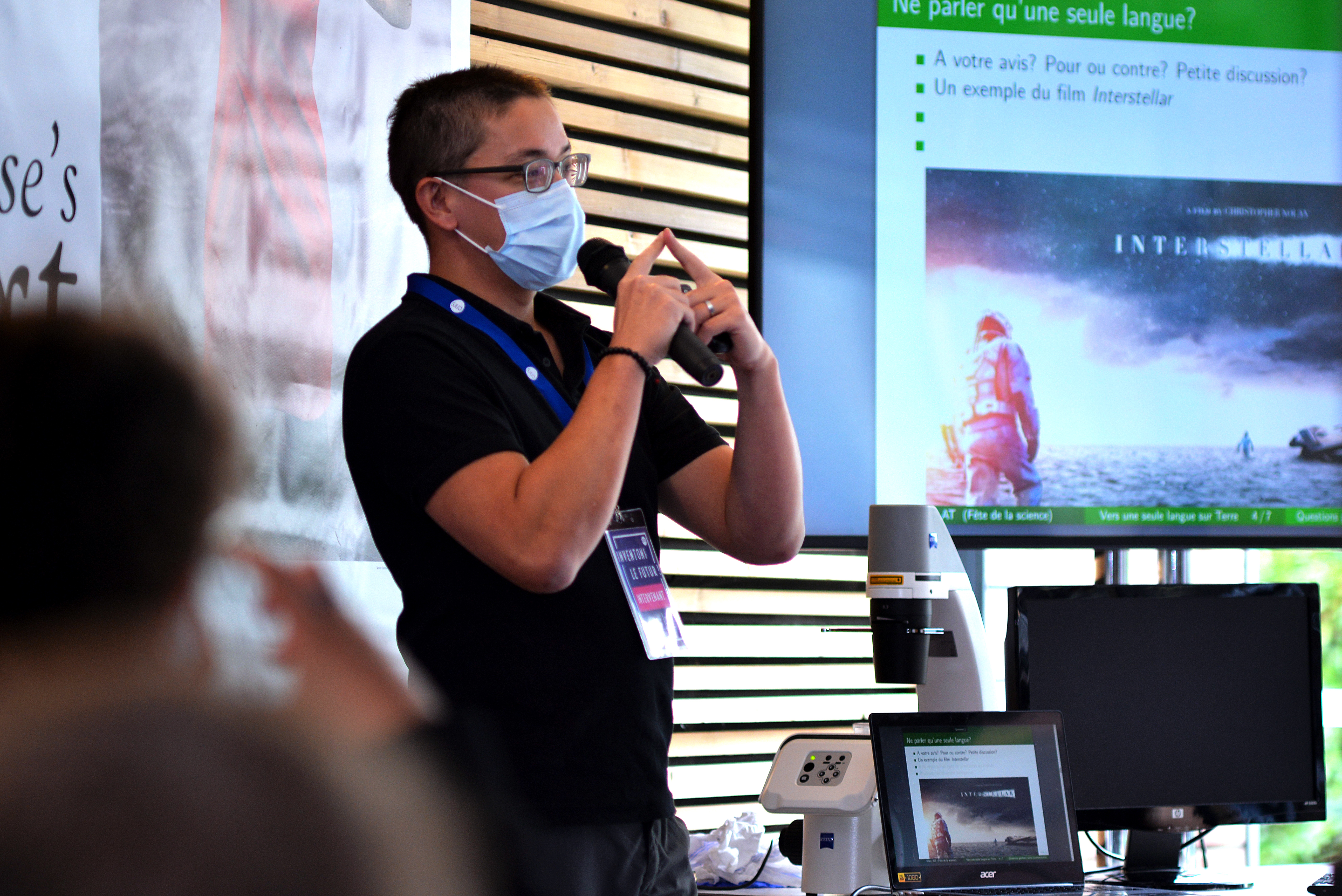 Phonetic analysis of diatopic variation. Labex EFL, Paris, France, 2020
Fieldwork in France. On varieties of Oïl and Occitan, 2019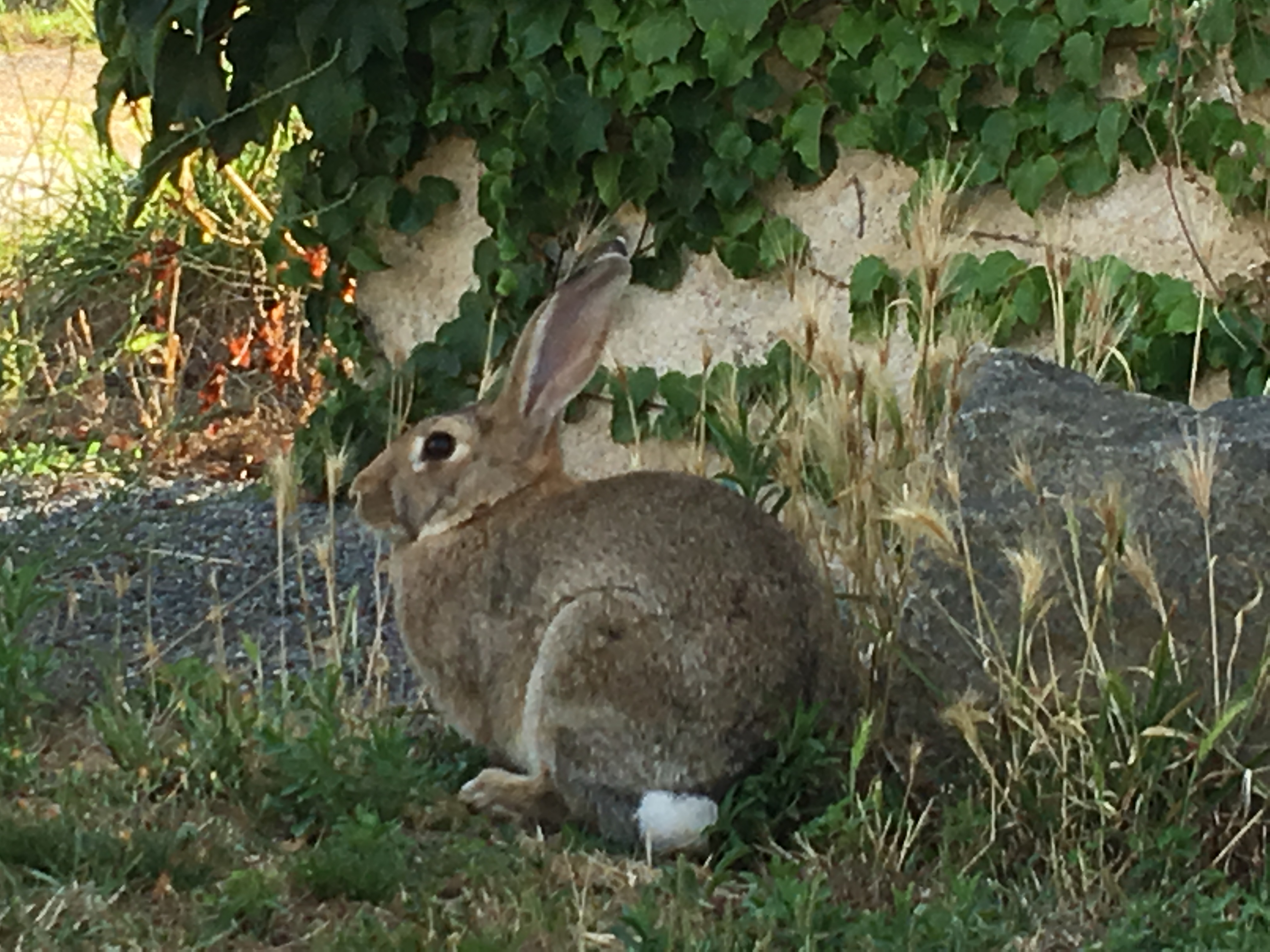 Workshop at the DDL, Lyon 2019. Workshop on noun categorization: From grammar to communicative interaction
Presentation at the SLE, Leipzig 2019. The evolutionary trends of grammatical gender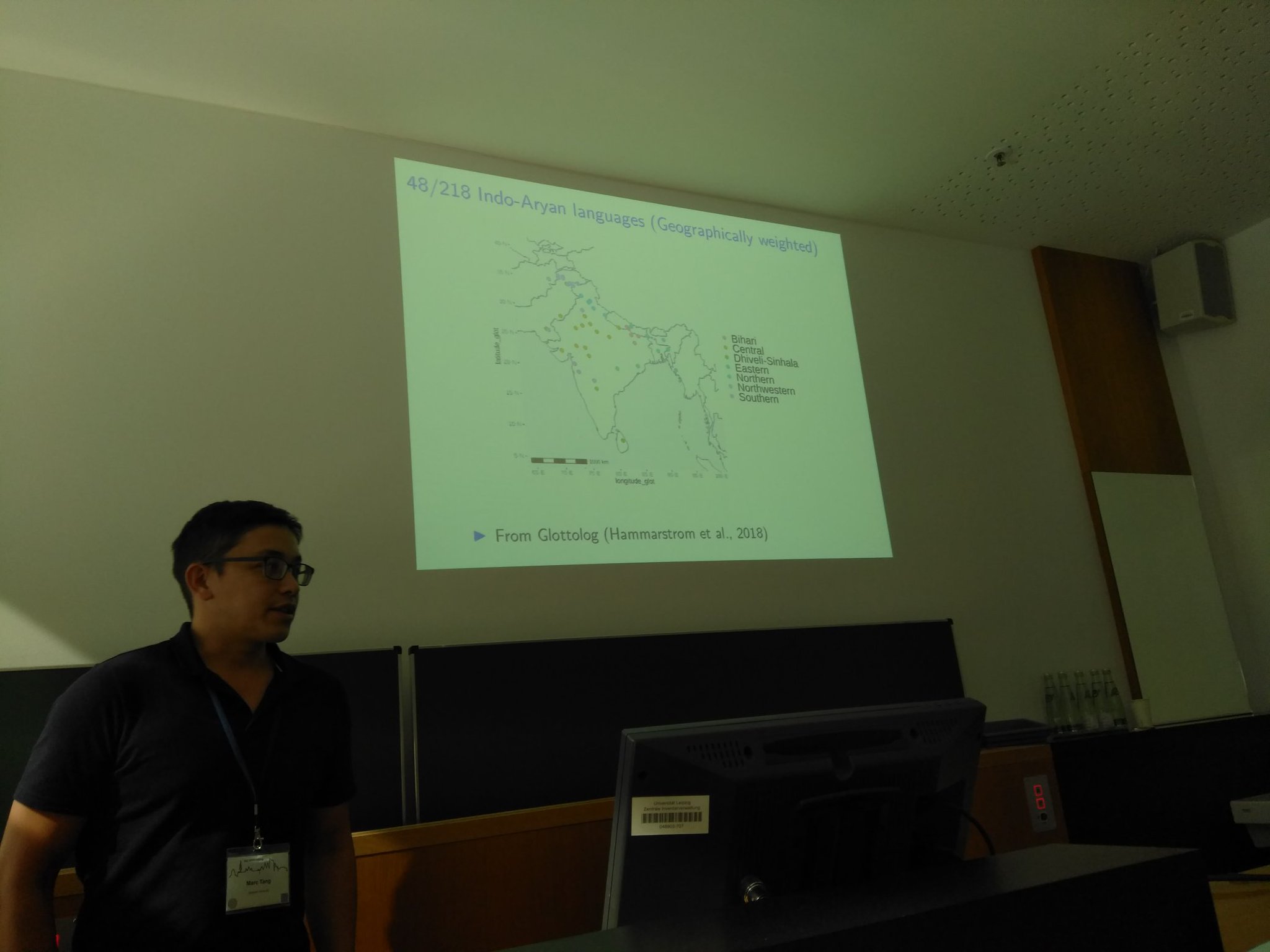 Interviewee at ICHoLS XIV 2018 in Paris for the promotion of linguistics
Promote research to high schools. Faculty of Languages, Uppsala University, 2018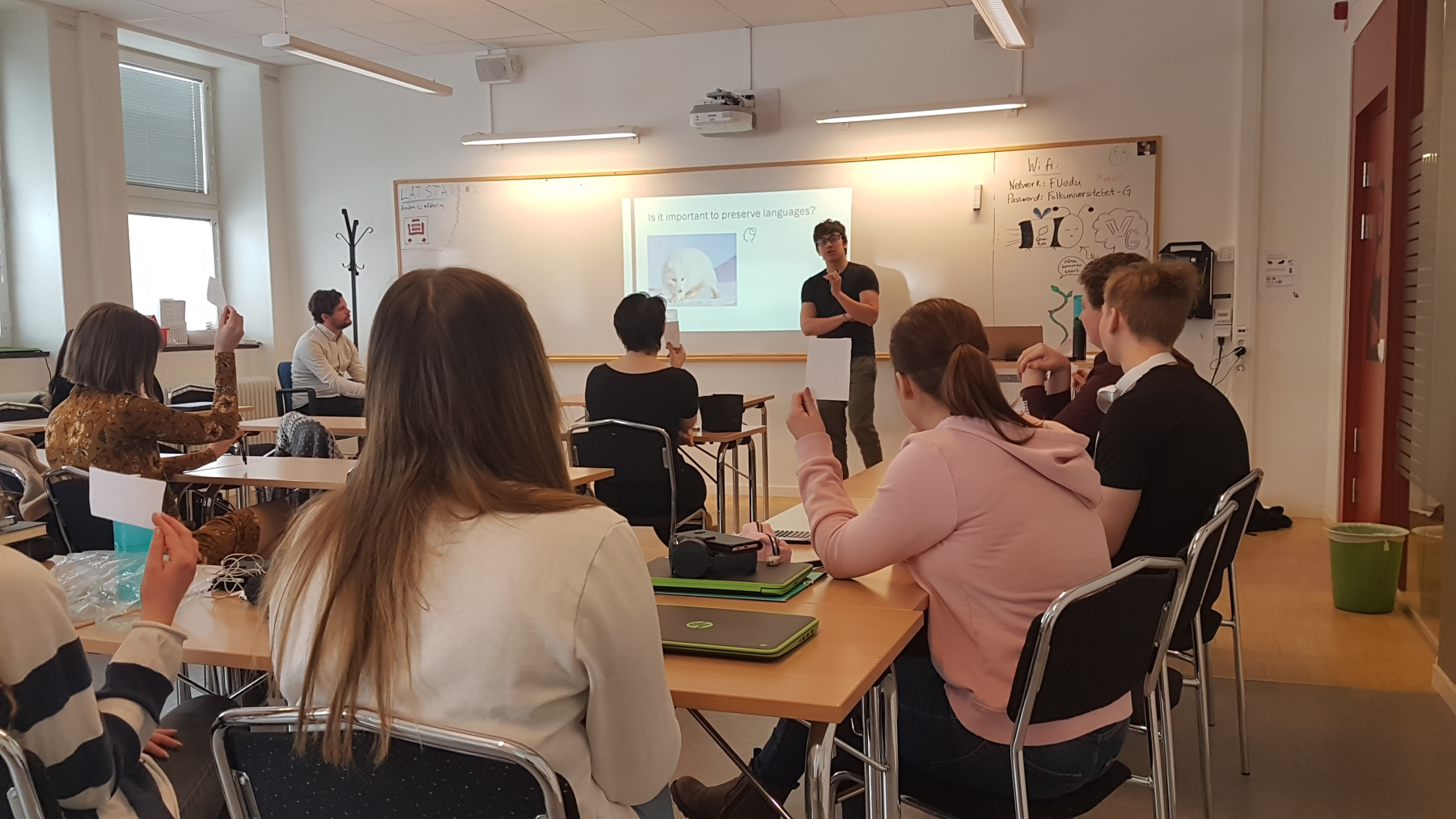 Research of the month. Language Bank of Finland, 2018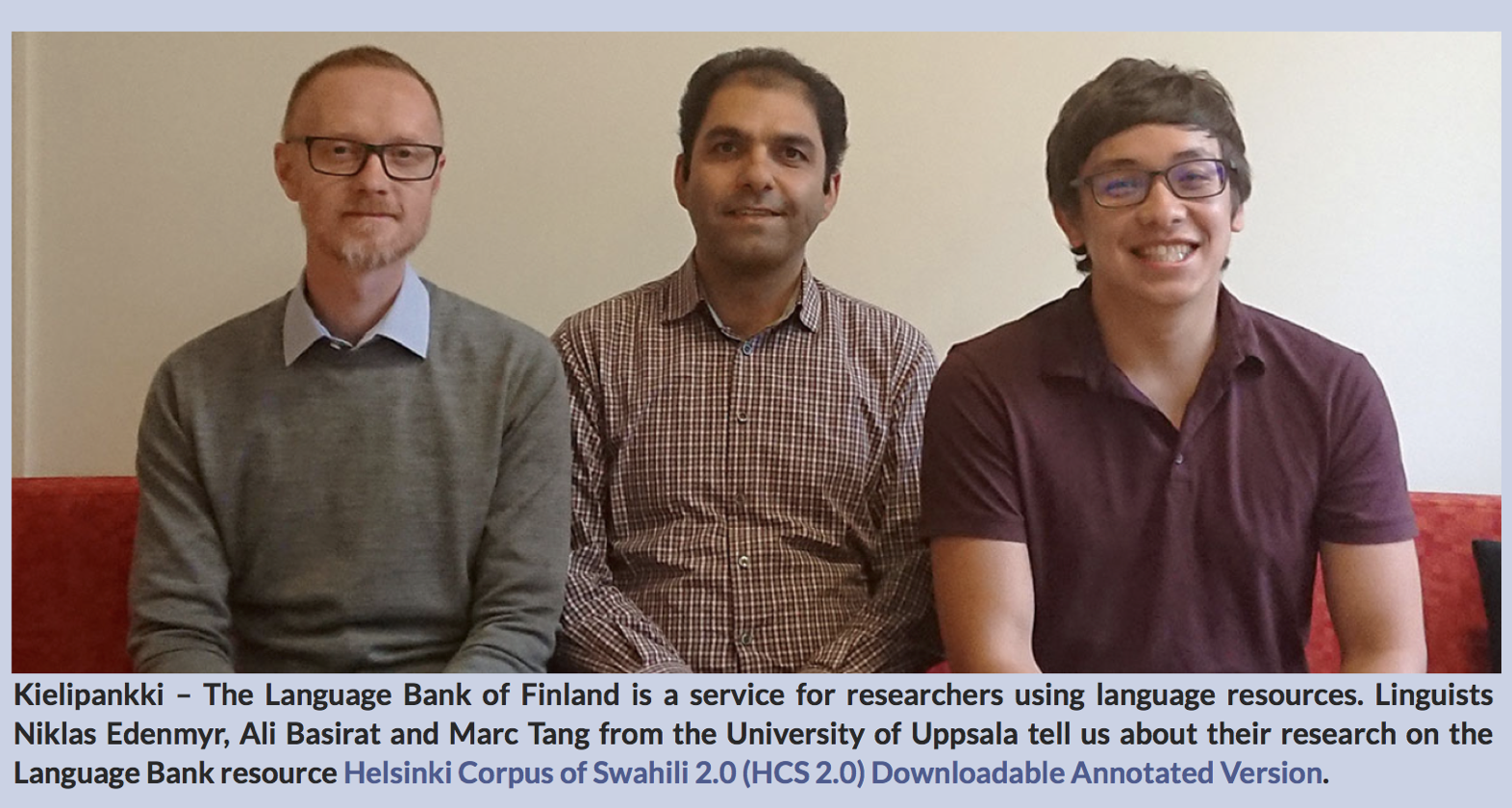 Presentation at ICHoLS XIV, Paris 2018. A history of the conceptions of numeral classifiers in Mandarin Chinese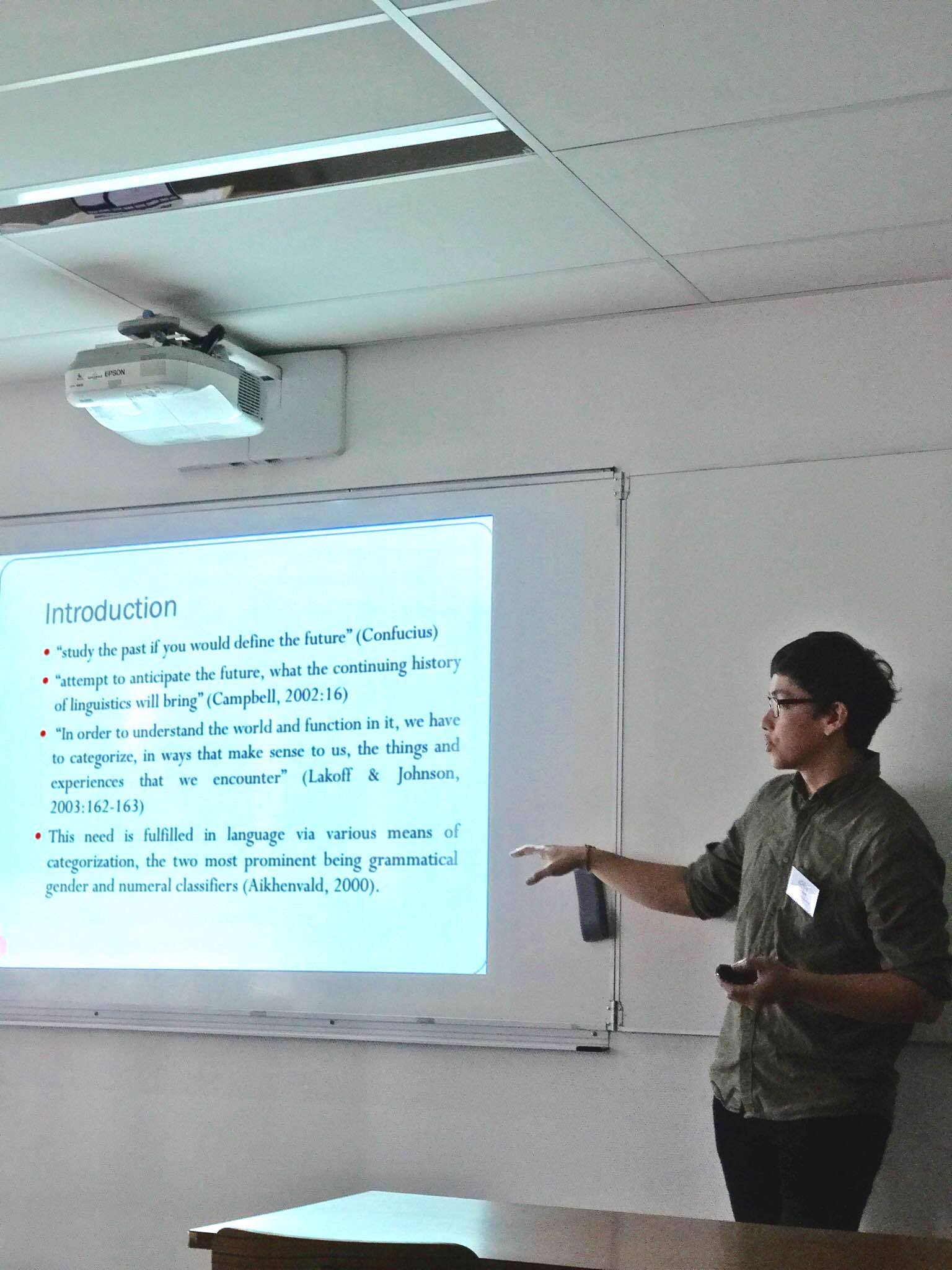 Journées du cinéma autochtone taïwanais. Paris 2018, by Academia Sinica